Pricing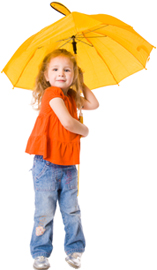 Pricing
We've worked hard to keep our pricing model as simple as possible and we pride ourselves on being transparent about our charges.
There are three costs to consider when installing an iWatch system: The cameras, the wiring and the monthly service charge.


The Cameras
We will supply and fit your cameras, for a fixed price of £189 per indoor camera and £299 per outdoor camera. We only install reliable, high quality, Axis digital IP cameras and we install on weekends for your convenience, at no extra cost. All cameras are covered by a two year warranty.


The Wiring
We will need to survey your property in order to provide a quote for the wiring. The cost of wiring your building will depend on such things as it's size, number of floors, ease of access and of course the number of cameras you require.


The Service Charge
The service charge starts from as little as £79 per month, depending on the number of cameras you need. The service charge entitles you to:


Connect your cameras to the iWatch network, providing secure Internet access for you and your parents.
Maintenance of the DVR (the device that records the video from your cameras) and networking equipment. Any necessary site visits are included in this fee.
All the software required to use our service.
Technical support for you and your parents.